How do I express my love?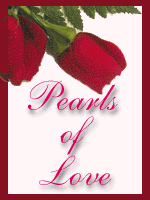 India
December 5, 2006 5:02am CST
Whats the best way to do it !!!!!!!!!????
4 responses

• New Zealand
5 Dec 06
Well the best way is to be honest and say it up front. You can also show your love from your actions by caring and helping the persons you love.



• Finland
5 Dec 06
to express love.... well that might be hard or not depends on the person, but you should try the classic rose method and give him/her a rose or flirt with him/her. and if you should show you love to him/her then it goes by it self you don't need advice to it. That is just about you brain it makes all the work for you and feelings yeah a part of that :)... so actually it is just up to you no one else can make anything to that. I myself have ALLWAYS started with somekind of flirt or looking at the person i like :) that workls pretty often and if i happend to get her e-mail or phone number i will send her a message and that have worked all of the times. i am a teenager so i think that all of the same age between 16-18 is the best persons to give some advices to this problem, but i think you should be just fine if you try some of these :) rose SMS (text message to mobilephone) e-mail flirt one of those will work :)