cat lovers...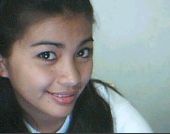 Philippines
December 5, 2006 8:33pm CST
i am one of those who really loves to kiss and hug cats for they are so cute and nice to look at specially when they are taming of you.
7 responses


• Canada
7 Dec 06
Im a cat lover too! I'm always kissing my cats, I get some strange looks but I don't care..I love the little guys. I have 2 cats (Brock and Brody) and I love them so much, that when they got fixed at the vets, I sat in the waiting room until they were out of surgury. I then went in and sat in the recovery room with them as they came out of their sleep, I remained there with them all day until I was basically kicked out because the office was closing lol. I was there as soon as they opened the next day to pick them up. Hows that for a cat lover?? lol

• Australia
7 Dec 06

Hi here & welcome. I like cats too and I have 3 of them. One of them is 17 & she never has been very friendly, but the other 2 like to be picked up & cuddled, not sure about the kissing though - I leave that to my dogs! LOL


• Philippines
11 Dec 06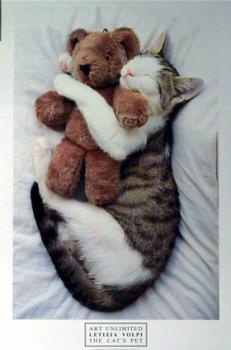 i am also a cat lover. i also do the same. i like the way they are. although sometimes they break some of our things inside the house and they always fight each other, by the way, i have two cats.

• Romania
11 Dec 06
hy. i like cats to but i dont really love them. i love dogs and horses.i like the persian cats but i never had one and i will never buy one.i dont like the fact that they are allways up on the tables,beds,...all over.i dont like this. i am thinking now and i realise that i had once a little cat but i dident keeped her much becouse i had in the same place 2 pitt-bulls and i dident wanted for her to happend something bad. i like all the animals but specialy i like the dogs