What would u say? ur reaction?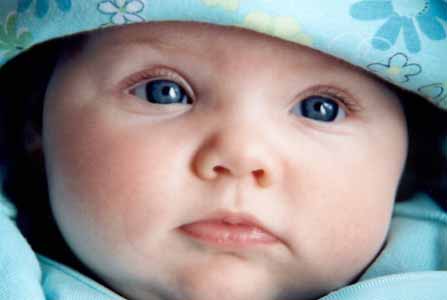 Pakistan
December 6, 2006 4:40am CST
Suppose when ur marrige life starts and in the begning your wife or husband says i didnt want childrends for 3 years what would u say or do in that situation?
3 responses

• Pakistan
6 Dec 06
Hmmm..you didn't explain much,either you are asking it as a general thinking of People or it is some matter in front of you i mean among some friends or relatives etc. I think a wife can wish that only when she don't understand her values and think that it might change her FIGURE.If thats so one should teach her that she is wrong,though its a very rare case,mostly biggest wish of a girl soon after the marriage is to become a mother.Its natural.The other condition could be that they think they don't afford, its still not an EXCUSE.if husband can't afford then he must not get married at all but not having a children for 3 years is not a solution. If my wife will say me like this then i must tell her that we can't miss the biggest joy of our life for any reason.And i can't say it myself to postponed cause i love kids too much. I don't understand how a couple can live without a child ? If any 1 does,they simply destroy their own joy .

• Pakistan
6 Dec 06
Thats one of my best friends problem what should she do? How long did you wait to have children? My friend and his husband have only been married 4 months but been together 3 years and known each other 15 years. She is 28 , he is 35. she want to start trying for children after christmas but he wants to wait, he doesnt know what he is waiting for just wants to wait. Im just trying to get an idea of how long other couples waited before they had children. Financially they are in a great position to have kids so there are no worries there. Thanss for your opinions and contributions!!

• Pakistan
7 Dec 06
Sorry Bittan i rated you by mistake:P Strange case, they both are not so young then why they are waiting for? I can understand the feelings for your friend as I've seen feelings of a newly married girl how she become just mad to be called a mother.I wonder how they waited for four months? According to you they don't have financial problems, and moreover even if a very poor couple have kids,Financial problem matters only when a couple have two or three kids. So in my point of view,you must ask your friend that she must discuss this matter with her husband in details.Everything seems to be fine,Only thing which i can see is that her husband might facing some medical problem,it could be of any sort but i really don't understand if there could be any problem other then i am thinking. So if that so,her husband must tell everything to his wife and they both should try to find the solution. or you could ask your friend, that whats her idea about her hubby's problem so that we may better point out what to do. Cause its a fact that their life is incomplete until they become mummy papa of a sweet baby. hey one of my friend became papa just few days ago and see how cute is his baby. just see it na:) http://gallery.farrukhahmed.net

• Pakistan
8 Dec 06
I m aslo asking sugessions and want 2 know whats in mind of other peoples.What do thay think like u? Comming 2 the matter he is medically perfect.what should she do else i cant think about that may be he didnt like kids or didnt plan for future??????????? what do u think?


• Pakistan
12 Dec 06
i would say that give me divorce. if i would wait 3 years just to hav kids so i will leave my wife be.

• Pakistan
12 Dec 06
Why divorce. Divorce is not a solution of that matter u can also settle down with ur wife make a discussion with her ask her what is the problem if she told u any thing which u cant immagine that would be happned a serious matter then choose divorce because all of us have different things in our mind for after marridge life some live happyly ever after and some people live horrable lifes.I hope u understand that!!!!!!!

• Singapore
8 Jan 07
Fristly il b curious.....il b trying to know the reason.....im sure it will b reasonable or else she will b psycho and i dont want to spend my whole life with a psycho woman who doesnt want baby for 3 years for no reason......il divorce hahahah