Violence and technology

United States
December 6, 2006 7:19pm CST
Recently I read an article about a college student who was brutally beat while being robbed of two new Sony PlayStation 3s. I think that the new gaming systems (and technological devices) are putting people, especially children, at risk for violence. I think it is insane when you need a police escort to your vehicle after buying one of these things, but I would defintiely want one if I was buying one. What do you think about the way people are coveting these things to the point of attempted murder to obtain one?
5 responses

• France
7 Dec 06
All gaming systems are risky for children if parents don't take care about games their children play. If parents don't be responsible of what children play, they could be considered as responsible of violence of children who have played too much violence games.

• South Africa
7 Dec 06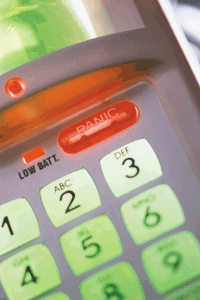 I found this interesting article about technology and violence...http://www.genderit.org/en/index.shtml?apc=r90501-e91306-1 The Internet is not creating new forms of crimes against women and children, but it is creating new ways and means for crimes to be perpetrated. However, it is also creating new ways and means for people to organise, network, campaign and bring about social actions that may not be in the interests of governments and corporations.

• Philippines
7 Dec 06
I think there is no problem with technology. The problem, I think, lies on the upbringing and the morality of the person who covet things. It has something to do also with the condition of our society right now. There is hardly a safe place for us. It's already a product of many things. We are like this because of many things that happened in the past. I think, we all have responsibilities here, not the technology.

• Philippines
7 Dec 06
that's outrageous. i think parents are responsible for controlling their kids when playing games. violence have been involved with technology for some time now, and this is due to many reasons. people should start controlling themselves when it comes to gaming. i myself had my future almost destroyed because of gaming. getting addicted to it, and making it my life. good thing my parents are here to intervene. with the right words and action, i managed to pull myself away.