Are you a bookworm? Your favorite Robert Ludlum books? any?


Philippines
December 6, 2006 8:41pm CST
What is your favorite Robert Ludlum Book? I like all the Bourne series: The Bourne Identity, The Bourne Supremacy The Bourne Ultimatum The Bourne Legacy The Bourne Trajectory
5 responses

• India
9 Dec 06
This is the spoiler.... The story line of the book The protagonist is found floating in the Mediterranean Sea with several bullet wounds, including a head wound which has given him amnesia. The doctor treating him finds a message surgically embedded in his hip that contains details of a Swiss bank account, presumably anonymous. In Zürich, the protagonist learns that his name is Jason Bourne and, while attempting to retrace his steps on his previous visit to the city, attracts the attention of several people who either fear him, warn him of danger, or try to kill him (but all unhelpfully assume that he already knows why). He begins to suspect, on the basis of circumstantial evidence, that he may have been a professional assassin prior to losing his memory. He also meets a woman named Marie St. Jacques in Zürich and on the spur of the moment, uses her as a sort of hostage to escape an attempt on his life in a crowded convention hotel. Realizing that he has put her life in danger as well, he risks his own life to prevent her from being executed. This is the first clue that there may be more to our protagonist than a cold-blooded killer. As the evidence and the double-crosses mount up, it appears at first that Jason Bourne is an associate of, then a competitor to, the infamous terrorist Carlos. In the end, however, it is revealed that the protagonist is actually a CIA agent in deep cover as a fictional assassin, Jason Bourne, in order to get close to Carlos, and that he received his injuries after blowing his cover trying to prevent an assassination. Jason Bourne goes by many names, such as Cain and Delta. His real name, however, is David Webb. In a dramatic finale, he faces Carlos—alone and unaided as the CIA believes that he's gone rogue. The 1988 miniseries is reasonably true to the plot of the novel, but the film was changed to exclude the subplot about assassin "Carlos" and, equally or more significantly, the fact of Bourne's innocence — it is maintained that he actually was an assassin (though of CIA employ).

• Philippines
7 Dec 06
I may say, I am not a bookworm, do I read a lot of books and live reading. I do not read pocket books but textbooks, reference books and enrichment books. And when I'm reading, I learn there are a lot of good books that are nice to be read, so I try to buy some of them.

• Philippines
7 Dec 06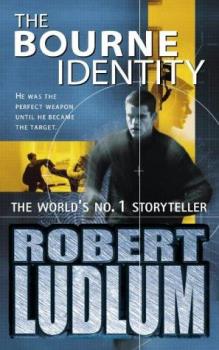 I like them 'cus he is a very good writer and suits for thriller stories. hope u got time to read some of them.

• Philippines
9 Jun 09
okay...i now know am missing a lot. motherhood has that effect i guess. so, there are a lot of bourne books out already. but you know...i almost read all books of robert ludlum (at least those i got my hands on before 2002) and i love them all.

• Philippines
10 Nov 07
i love ludlum books, but i don't have a complete set yet. i've read Bourne Identity & Bourne Supremacy too; the other 3 Bourne books, i don't have yet. but what i like most is "The Matarese Circle". i've read it for the 4th time already. The other Ludlum books ihave here at home are: The Scorpio Illusion, Apocalypse Watch, Osterman Weekend... do you have a complete set?

• India
9 Dec 06
Even i like all those but my favorite is the bourne identity.... This is something about bourne identity The Bourne Identity is a 1980 spy fiction thriller by Robert Ludlum about an amnesiac who must discover who he is and why several different groups, including an assassin and the CIA, are trying to kill him. It is the first in a series of novels written by Ludlum, and later Eric Van Lustbader, featuring Jason Bourne. The Bourne Identity has been adapted into a 1988 television mini-series starring Richard Chamberlain and Jaclyn Smith, and a 2002 movie starring Matt Damon and Franka Potente.