Parenting...What's working and what's not???

United States
December 6, 2006 10:20pm CST
I posted a discussion recently about teaching kids respect and had a huge response! ( So many that I haven't gotten around to reading them all yet!) Everyone had alot of great comments and some even had a few good tips!! So, I thought I would post a new one that can be for "tips"...What has worked for you, and what hasn't? I need some ideas cause I'm about out! So, here is a chance for everyone to share their thoughts, ideas, schedules(cause those are a real problem for me. How do you stick to them? I just can't do it!), ways of correcting your childrens behavior, etc. I hope this helps everyone! Have a great day! P.S.- Please remember to tell your child's age when posting anything about disiplining. Thanks!
2 responses

• Canada
7 Dec 06
Hi there, I have a 4 year old and a 7 year old, and here are some ideas that I've used to teach my kids about manners/correct behavior. 1) I try to approach the subject of manners in the same way that I teach about any other exciting thing. I think it makes them less defensive and more interested in learning, if I teach them in the course of everyday life, and don't wait until they're in the middle of a situation where they might behave badly because they don't know any better. For example, we were leaving the house with umbrellas the other day, and I asked them if they knew that there were special manners you had to use when you had an umbrella. They were very interested, and we ended up thinking of all kinds of ways not to disturb other people when we went out in the rain. The kids were excited about making sure they didn't bump other people on narrow side walks, and shaking off and closing their umbrellas before going into stores. 2) This started by accident, but my youngest used to pretend that his hands were puppets, and one day I told him that I had two puppets as well - a good manners puppet and bad manners puppet. The kids are always asking me to bring out my puppets. I get the bad manners puppet to behave badly and the good manners puppet to act shocked. The kids enjoy jumping in to help the good manners puppet teach the other one how to behave better. I think this reinforces the importance of manners in a fun way, without my having to lecture them. 3)We have a book called, "Are You Manners Monsterous or Marvellous?" which gives multiple choice questions (with some serious and some humorous answers). We now make up our own. Whenever someone forgets to say please or is grumpy and using a whiny tone, someone else in the family usually makes up some joking, quiz question based on the book, and whoever it is, cheers up and remembers their manners.

• United States
7 Dec 06
Oh what great ideas! Thank you! I will have to try this one TODAY :-) Thanks again! Have a great day!

• Romania
7 Dec 06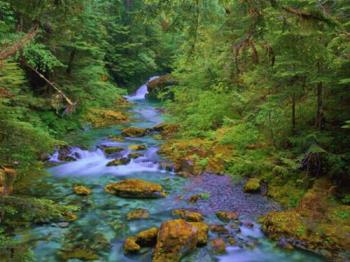 in my fammily all gets fine!!!and i love that and i love so much my fammily!!!we don't have conflicts!!!:D

• United States
7 Dec 06
Lucky You! Everyone is not that fortunate however!