What is your impression about myLot?

Finland
10 responses

• Finland
7 Dec 06
I hope you will have much fun with mylot as I do. Till now the programm works great even if there are certain interruptions in time. Finally I have to say I hope they will pay our work as I dedicated to much so far and I got nothing in exchange. Anyway, I´m not so far tu reach 10 bucks and wait they will pay me.

• Finland
7 Dec 06
Exactly, I know they will pay once a month at 15 of the month, but is it really possible to make 10 dolars by yourself in a month when few cents come for so much work? I don't know how to do it...I know that the onnly possibility is to have others registered via me, but I don't think to find any to do this and try to earn this way...:( so other hints?


• Finland
7 Dec 06
Yes, it is funny, if one has the time to stay nonstop online in front of the computer doing only myLot, but if it comes to earnings, I would like to know how to do it? It looks quite impossible to get to 10 dolars in shorter time, not even in a month...if one doesn't have referals.

• Spain
10 Dec 06
I like mylot site, its a good and funny way in order to get some money each month, have a great day!

• Finland
15 Dec 06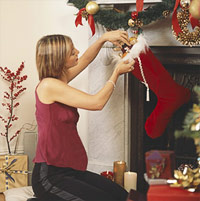 Thanks piparkakku:) Delicious one! Mostly in the Christmas time!:) Sorry it wasn't this pic I wanted to give you, but one with santa claus. I aploaded a wrong one :( and I don't know how to take it away from here before submiting the comment, so you have to accept it.

• Finland
15 Dec 06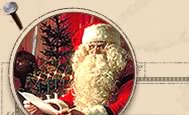 Ok, it was this picture I wanted to upload. Funny isn't it? If we add the wrong file, pic then you are stacked with that, can't take it away :(

• Canada
15 Dec 06
mylot i sgood.. and is our source of little earning... and i like the discussions and i love to respond them... its really a fun site.

• Finland
15 Dec 06
yES THE DISCUSSIONS ARE NICE, THE EARNINGS FUNNY NOT NICE, BUT I LOVE TO TAKE PART IN DISCUSSIONS, MOST OF THEM ARE VERY INTERESTING.

• Finland
11 Dec 06
Until now, a good one as I have over 10 bucks in my account and I am waiting the payment. When I will get my money, probablly I will continue harder but, as long as they are only "virtual".. I am keeping this line - I mean, I am not focusing so much on it but I am continuing to answer to my questions.


• Finland
15 Dec 06
Woowww, Congratulations for staying and being that long time with them!!! That's nice to hear. I hope it helps you in the matter of receiving answers to unanswered questions, and receiving perhaps friends, and maybe also some money. God bless you!

• Anguilla
9 Dec 06
I do not know yet i will see hwhat my earnings will be like tomorrow an d then I nwould have a better idea as to what i thnk about it because i am trying my best to post to the best of my ability and to be a straight and to the point as possible and i try to give the best advice that i can

• Finland
9 Dec 06
Thank you for your response. Here writing to you I am not getting money, but could you pls let me know how turned out to be your income? Thanks.

• Janesville, Wisconsin
9 Dec 06
I like it.. I love it.. I want some more of it! I love MyLot, The people are nice. The discussion are good, and its helping me earn a little money toward my free life :) ... independant self supportive :) .. It's a fun forum, and a fun low paying job. Gives me a way to pay myself when all I can do for fun is hang out at a computer. I am still forming new impressions of it. I am not sure if they really pay or not at the next pay day when my friend gets paid then I'll know they are not a scam, and really get going on the recruiting scam or not the sight is fun, and it gives me hope and encouragement for a better future. - DNatureofDTrain

• Finland
9 Dec 06
I agree with you, plus a negative point of it: it provides with addiction.

• India
7 Jan 07
THIS IS REALLY GOOD SITE.