Can you tell me your dating experience?

Hong Kong
2 responses

• Austria
7 Dec 06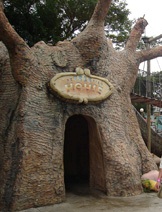 I have my first date under a tree. This is really a crazy experience. I did not even know that it was dating. I came to know about it after one month that what I did was actually dating. I was 13 at that time and i was so innocent. I think its nice to date under a tree. what do u think? will you date under the tree?

• Hong Kong
7 Dec 06
Nope and mostly likely go to the park, cinemas, restaurant, hotel's pubs for chatting.

• United States
7 Dec 06
I think the best date I've been on was laying with my boyfriend on a blanket in a secluded section of a park. It was nice to be with only him and we ended up coming back several times for dates.

• Hong Kong
7 Dec 06
Yeah, I also try this before with my another half !!! Thank you for your response.