What's your name and what's behind it?

Romania
December 7, 2006 9:12am CST
What't your name and what hides behind? Ever wondered? My name is Mihai, the romanian form of Michael. It comes from the Hebrew name ???????? (Mika'el) which meant "who is like God?". This is the name of one of the seven archangels in Hebrew tradition and the only one identified as an archangel in the Bible. In the Book of Revelation in the New Testament he is portrayed as the leader of heaven's armies, and thus is considered the patron saint of soldiers. This was also the name of nine Byzantine emperors and a czar of Russia. Other more modern bearers of this name include the 19th-century chemist/physicist Michael Faraday and basketball player Michael Jordan.
1 response

• Romania
12 Oct 08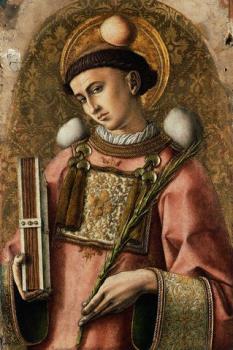 My name is Stefan, or Stephen, in its English form. The name comes from Saint Stephen, known as the Protomartyr (or first martyr) of Christianity, is venerated as a saint in the Roman Catholic Church and the Eastern Orthodox Church. His name means "wreath" or "crown" in Greek. More about him, on this page http://en.wikipedia.org/wiki/St._Stephen