Christmas movies!!!!


United States
5 responses

• Canada
23 Jan 07
We like to watch quite a few Christmas movies every year...Santa Claus, Santa Claus 2, Grinch and some tv classics...santa claus is coming to town, rudolph and frosty are some of our favorites.

• United States
8 Dec 06
My family enjoys the Santa Clause movies with Tim Allen. We also like Jack frost. My sister in law gave it to us one christmas. Not a bad movie it you like to cry.

• United States
7 Dec 06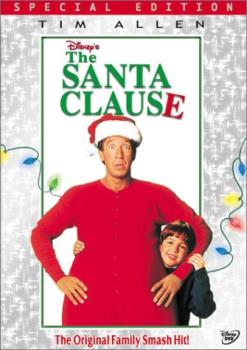 I LOVE "The Santa Clause" with Tim Allen. I also like all the classic cartoons like "Frosty the Snowman" & such. I watch "The Santa Clause" movie though all year long 'cause I love it!! Oh I also really liked "Surviving Christmas" with Ben Affleck. I love Ben Affleck though.

• Canada
7 Dec 06
My favourite is "It's a Wonderful Life". I love that movie, and it makes me cry every time.

• Philippines
9 Dec 06
I love to watch Home Alone 1. It never fails to make me laugh even if I've watched it over and over again. I'd also love to watch it with my child when she's already grown up.