Is there a best genre of music.

December 7, 2006 11:00am CST
i have gone through phases in my tastes in music, but overall I think a good song can be any type of music and individual songs matter much more than overall back-catalogues and albums. Are you a rocker who can't stand rap? Are you a classical buff who likes a bit of hardcore rave? Do you love to mix up metallica and boney-m? Let me know what kind of tunes you like and why
6 responses

• United Kingdom
9 Mar 07
For me, my favourite genre has to be pop music, especially from the 80s. It's all I play in the car, 95% of my cd collection is pop music, or collections from the 80s. By far the best decade in music, namely pop. Bands like Duran Duran, Aha, UB40, Roxy Music, and the list goes on and on. Currenly on my Itunes I am listening to Madonna.

•
9 Mar 07
Good man. I was only born in the early 80s, so I missed a lot of that stuff the first time round. I went through a phase of buying loads of those compilation albums of 80s tunes and I, too, had them on in the car all the time. Whatever happened to Johnny Hates Jazz eh? I think the 80s were possibly the last decade of proper creativity. The 90s weren't too bad, but to be honest, I think that despite a resurgence of new talent that has appeared in opposition to the musical crimes of 'reality' TV. The current decade has been a rather poor show.

• Australia
8 Dec 06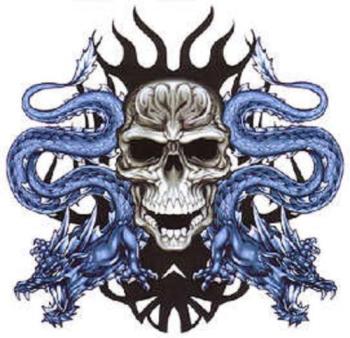 NO I DONT THINK THERE IS A BEST GENRE IN MUSIC I THINK ALL STYLES OF MUSIC HAVE GOOD AND BAD, I THINK IT ALL DEPENDS ON EACH INDIVIDUALS TASTE. I PERSONALLY LIKE OLD ROCK,NEW ROCK, AND HEAVY METAL. BUT I ALSO ENJOY LISTENING TO SOME OF THE RAP MUSIC BUT ONLY SOME LOL MOST OF IT IS RUBBISH LMAO

• Norway
7 Dec 06
i enjoy most kinds of music, its not a matter of genre. Mostly i listen to rock, and all the sub genres, but i also enjoy pop, techno and so on. Althoug i listen to rock mostly, i also hate some rock songs and bands, so its more a matter of individual bands and songs.

• United States
7 Dec 06
right now I'm a love of the old classic songs. Like from the 50's, 60's, 70's, and the 80's. That means country from that time era to. I never have liked rap music. some heavy metal is okay Motley crus, van halen. Wasn't much for country until about the last year or two. They are starting to pick up. Not so whinny.

•
8 Dec 06
I have not listened to very much country & western. It never really caught on in the UK, just some middle aged men like it but I think that has more to do with Dolly Parton!. Some of the songs I heard have some really funny lyrics, but you're right, a lot of it is quite miserable.


• United States
8 Dec 06
I like it all except for most rap and classical