Ink refill kits for printers are they bad?


United States
6 responses



• United States
2 Jan 07
i have also heard that they are not good for your printer, i have never used them , i know people that have and they have not had any problems though.

•
21 Dec 06
I tried them and after a few refills (maybe 4 or 5), they messed up my printer and now it is unusable...mecanically it is fine, but the ink seems to have blocked up the printing mechanism. In the long-term I don't think I saved much money as now I have to buy a new printer.

• India
18 Dec 06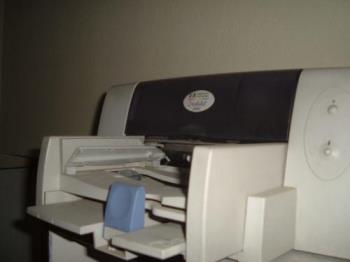 refill are very harmful for printers. i had used hp deskjet 640 and initially i felt the cost of buying new catridges was high so i started refilling old cartridges for a cheaper rate but unfortunately these refilled cartridges used to get over quickly and moreover they used to cause problems with some leakage also spoiling the whole printer itself. Not only that when i used to take out print out using refilled cartridges they used to be unusual combination of colours rather than the colors which are displyed in the monitor. Ultimately my printer got spoiled and i had to get a new printer. So if u r trying to refill ur cartridge i advice u not to do that.