do you watch Champions Legue?


Brazil
8 responses

• Portugal
11 Dec 06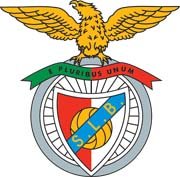 Since the first edition I watch Champions League, it´s the most important football clubs competition. I bear to Benfica, a Portuguese team, the most widely supported football team in the world. This year we are out from Champions but last year we reached the first 16.

• Portugal
11 Dec 06

But sadly Benfica lost to Man United and has been relegated to the UEFA Cup. Only Porto is now in the Champions League Cup cuz my team Sporting Clube de Portugal lost to Moscovo Spartak and ended up in third place. However, I don't think either of those two teams will go far in either Cup competition.


• Portugal
11 Dec 06
I watch just about all of the Champions League games,,,especially those games where Portuguese teams are playing and/or Portuguese players like Figo and Cristiano Rolando. Portugal still has one team in the running--Porto. My prognosis is that Chelsea and Barcelona will be in the final. PS: I'm not Portuguese I am an American living in Portugal.)