how to raise selfconfident

Indonesia
December 8, 2006 7:46am CST
do U ever watch fruit basket or erad it manga? Souma Kyo has trouble to find his talent. Tohru said "Human like onigiri (rice ball). It has big plum fruit on ir back. but he never eralised it. She only look at his front body and only see that he only white rice without plum fruit."I'm touched with that word. But actually I got trouble with selfconfident too. I never trust myself. I never feel I have talent. And I don;t know my talent. Some time it make me depres... T____T and how bout U? how U find Ur selfconfident?
11 responses

• Indonesia
9 Dec 06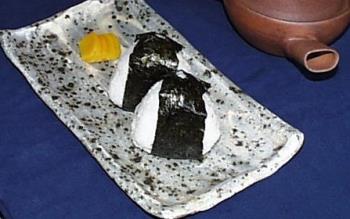 zzz ne chan, where is Onigiri image? NOt many people realised what is Onigiri. Btw I can see big plum on your back. Don't U realised? U able to draw...... U can study only a week before exam! 0.o U should change that habit. lol

• United States
25 Dec 06
I had to look up Onigiri on Wikipedia because I didn't know what it was. Very interesting history. Did your sister draw this picture?


• Indonesia
10 Jan 07
for me , i always try to believe i have a talent that nobody have it ( just in my mind :) ) so i can introduce myself what is life , where , when and why i'm doing my talent . my dear ... you must trust your self and believed it nobody perfect in the world so what the plus of your self you must happily to have it

• India
8 Jan 07
Meditation is also a best way

• India
6 Jan 07
I feel that I have nothing useful to contribute to the world and nothing beautiful or great about me a lot of times. However, I've seen that when you put yourself down, others put you down as well and you remain depressed. If you even *act* confident however, people do look up to you - no matter what you do/don't, no matter what you have/havent got. And when others respect you, you start respecting yourself too. And only when you respect yourself that you can truly find out what you're good at. Oh and I *love* fruits basket, to move on to another topic :)

• United States
25 Dec 06
You have to believe in yourself in order to have self-confidence. I visited your website- are those your drawings posted there? If so, you are very talented and should be proud of yourself. You are a young, beautiful, talented girl- believe in yourself and don't ever give up! It sounds like you & your sister are very supportive of each other, and that is good.

• Egypt
25 Dec 06
By raising your confidence in Allah. Do you exchange giving the best answer with your Indonesian friend ?!!!!!!!I think so !

• Indonesia
24 Dec 06
you are great at drawin' funny if you dont know your talent haha.. boost ur confidence by talk n discuss about your talent with closest frien or your family, you can get nice support that will raise your confidence.. and also.. trust your self that you can do it

• Philippines
8 Dec 06
Start with counting your blessing and remembering your great days were your feel successful even on small things. This frame of mind will raise your self confidence.

• Indonesia
14 Jan 07
just take closer to Allah, and take closer to many of people as much as you can. so, automatically you can have any selfconfident.

• India
14 Jan 07
FIRSTLY, DO WHAT EVER YOUR MIND and heart says you, and be some mischievous things (of course to a some extent), and your confidence level will be increased