What is your favorite website?

Italy
December 8, 2006 10:24am CST
which site do you have in your initial page when you start internet explorer or firefox?
5 responses

• India
8 Dec 06
my favourite websitwe is my own website yes that is my home page also but after that is gmail and then mylot. what abotu you guys

• Indonesia
8 Dec 06
I always open my gmail, and also open mylot site. Just that.

• India
8 Dec 06
I usually open www.orkut.com www.orkut.com or www.mylot.com orkut is a great website Orkut is an online community that connects people through a network of trusted friends. We are committed to providing an online meeting place for people to socialize, make new acquaintances and find others who share their interests. Join orkut now to create and connect with your own social circle.

• United States
8 Dec 06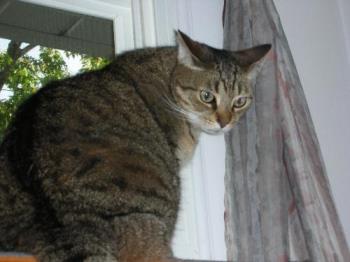 My homepage for Internet Explorer is the Buffalo Sabres official site. I can get the latest news about the players, injuries, upcoming games, league standings, and NHL news. They also have some interesting information about the game of hockey, fan polls, and of course the Sabres Online Store is a favorite of mine! If you're a hockey fan, the URL is: http://www.sabres.com/index.cfm