DO U AGREE.......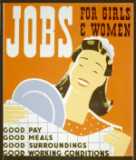 United States
December 8, 2006 11:03am CST
Do u agree with this theory of divorce that... since women have become more independent and r in the workplace it seems that men and women tend to step out on their spouses and that leads to problems therefore divorce, back when women didn't work divorce rate was not high! but now from family experience it seems like a lot of people r divorced due to cheating spouses! some people don't like to admit it though!!
1 response

• United States
8 Dec 06
I think the divorce rate was so low back in the olden days because it was unthinkable to get divorced. I think that no matter how unhappy the women were they were so submissive to their spouses that the thought of divorcing them wouldn't even cross their minds no matter how unhappy they were. I do think the divorce rate has changed because women are more independant, but that is a good thing. Why stay with someone that makes you unhappy.