What's the best nail polish?

United States
December 8, 2006 3:17pm CST
I need some nail polish that will last a couple of days without chipping. I have tried many and can't find the right brand. Do you have any suggestions?
4 responses


• Hong Kong
8 Jun 07
I personally find a few brands which are quite good. For those less expensive ones, you can try OPI, Essie, and Sally Hansen. They are with quite nice qualities. But for expensive ones with superb qualities, I am thinking Christian Dior. Their nail polishes are amazing, they last for days and they are very shiny even without top coats. Moreover, they are pretty easy to remove leaving no dirty traces on the nail or ruin the nails. Worth a try!

• Hong Kong
8 Jun 07
Great, try Christian Dior then! I remember I had one and its quality was just amazing. I still buy it from time to time to give my nails a good treat, hope you will love it too!

• India
18 Dec 06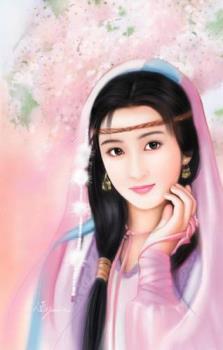 First soak your hands in some soapy water (or after a bath will work.) Then trim, file, and buff your nails. Then use a product to moisturize your cuticles - Sally Hansens is great. Then push back and trim your cuticles. Next wash hands very well with a nail brush (or an old toothbrush will work) to remove all oils. Dry them very well. Apply a thin base coat and take it over the tips of your nails. Then apply two thin coats of your favorite color. Make sure you roll and don't shake your color. Allow each coat to dry completely about 5-10 minutes depending on the brand. Make sure your polish is fresh and not thick on the brush. After applying the color finish with a top coat and again take it over the tips of your nails. Wait about five minutes and use Sally Hansens quick dry or baby oil over the tops. My favorite brands are Sally for base and top coats and Revlon for color. They can last a year or even more if you keep the lid on tight and don't leave the brush out for too long at a time. I've found that the Quick Dry type don't last as long, if you are really worried about longevity. Just throw it out when it looks thick on the brush - you can try adding nail polish remover but it'll never be the same, it looses its luster. Good luck.

• United States
8 Dec 06
I used to work as a licensed manicurist/nail tech. It really depends on whether you are using it on natural nails or acrylic nails. I recommend China Glaze brand for both, but it really works better on acrylic. Zoya is great on natural nails. OPI or Creative Nail on acrylics. Essie is also really good on natural nails. All these are professional brands, but you can find some of them at Sally's. Call around to your beauty supply stores, they will help you. Also, are you using a base coat and a top coat. Both are important, but especially the top coat to protect the polish. I hope this helps. If you need any more advise give me a shout.