sexiness...sexy guys & girls...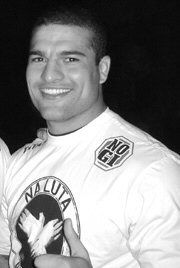 United States
December 9, 2006 12:31am CST
who do you consider sexy? tell me a guy and or girl that you think is sexy and what do you think makes them sexy? I think that this Guy is GORGEOUS!!! I think he has the most amazing smile & an even HOTTER body:] he is super sexy!! Brownie points for the person who can tell me who he is. :] As for a woman I think that kate beckinsale is gorgeouse! She is beautiful :] http://www.publispain.com/kate-beckinsale/fotos/kate_beckinsale_muy_elegante.jpg
2 responses

• United States
10 Dec 06
haha you think Mauricio Rua is sexy?

• United States
12 Dec 06
Ethan Hawke is extremely sexy. He's an actor and now a novelist too!