Does the plant feel lonliness?

United States
December 9, 2006 2:08am CST
We all know that plants ,feed ,excrete get sick ,and even respond to music ,but do they feel loneliness? my opinion is yes . I noticed when my plant is alone ,gets sick ,leaves fall down become less green,but when its around other plants ,it gets much better what do you think?
2 responses

• United States
10 Dec 06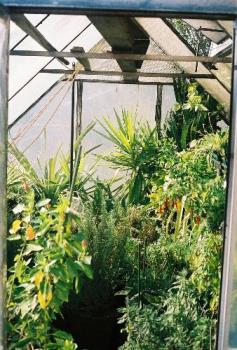 My plants like to have other plants around them then some don't like other plants I am not sure if they see me as anything more then the person with the water hose. There are lots of frogs and all kinds of bugs praying mantis bees lizzards in my greenhouse there was even a snake for a while. I just had to add on......rebuild....build a new greenhouse this year everything would not fit back in the old one. I have over 40 pineapple plants 80 orange trees going to bonsi them and aloe plants I have probley 50 differant kind of plants and vegetables now probley more. I try to start more seeds everyday now.Nothing like fresh veggies all year round!