How do u celebrate ur bithday????????

India
December 9, 2006 9:40am CST
I celebrate my birthday in a very simple manner at my home, with my parents.
9 responses


• India
12 Dec 06
I too celebrate my birthday in a very simpkle manner with my family and close friends

• Singapore
12 Dec 06
I don't celebrate my birthday nowadays.

• Philippines
10 Dec 06
i also celebrate my birthday at home with my friends, we drink and have fun...

• United States
9 Dec 06

Since my birthday is around Memorial Day, that weekend is The Ice Cream Festival in a near by town. flea market, ice cream eating contests, collectible cars and the Utica Y Olde Mill opens the restaurant and my mother can get sugarfree ice cream with her meal. A good time had by all.

• India
9 Dec 06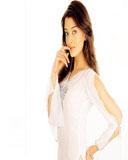 like u said...i dont hav a pompous celebration...most of da times with frnds or family.In a house,and music is a must...sometimes