have you got a diet?

Spain
December 9, 2006 11:48am CST
mine not yet but maybe i will need one
2 responses

• India
9 Dec 06
Regardless of whatever you are on I think it is in genetics for some that they will not get slimmer. I know a friend who eats like anything, he eats whatever it comes to him, he eats fried foods, meat, all with fat contents but if you see him he will be as thin as a pencil. Coming to my diet part, yes I used to diet to reduce some weight due to personal reason in the past but now I am not on any diet. In another two years I will be again on diet simply because to be healthy and to keep my heart healthy.

• United States
9 Dec 06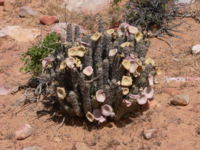 Check out my information about Hoodia Gordonii:http://www.hoodiathepowerofnature.blogspot.com I am impressed with this stuff so far - it makes it much easier to stick to a reasonable eating plan and to avoid over-indulging on all of the goodies that are around right now.