friend ship

India
December 10, 2006 2:51am CST
How to make good friendship & what is the purpose of friendship?
4 responses

• India
10 Dec 06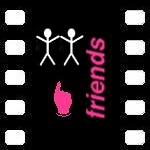 A purpose of a good friendship is where the person makes you feel good about yourself and that you both can counter balance giving and taking so that you aren't the only one doing the giving... it can be draining.Friendship is the word which gives u a feeling of being together with a person.It makes u happy and content.U can share all ur sorrows and happiness together and also can ask for help in ur thick n thin.U can share and cherish every moments of ur life together.Good frnds are rarley found.The one in need is a frnd indeed.


• United States
10 Dec 06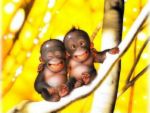 A good friendship consist of Love, Loyalty, Honesty, and Trust. A friend is a companion that you can confide in at all times and somone you know that you can count on.

• United States
10 Dec 06
Making a friend takes time. You learn to trust someone by sharing likes and dislikes, and then you share more of your thoughts, ideas, dreams, passions, goals, and learn about theirs. Friends are those who love you despite your faults or quirks and friends are people who you can call after several months and pick right up where you last ended up. Friends are gifts from God.