Mylot admin no longer actively involved...

Australia
December 10, 2006 3:38am CST
Now this isnt criticism, however I couldnt help but notice that the number of mylot admin started discussions has dwindled more and more as mylot grows. And that unlike their original posts where they were happy, and responded to members personally, now we get abrupt messages telling us what we cana nd cannot do and that is pretty much the basis of their contact... How does everyone else feel about this?
6 responses

• Greece
10 Dec 06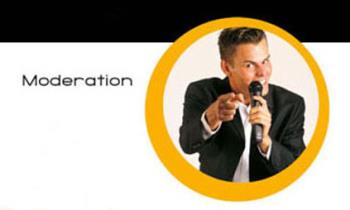 well...maybe they got too busy. I suggest instead of admin myLot also chose a moderator. It just like on my local forum/community i join, so the moderator can help admin's job function

• Australia
10 Dec 06
Thats a great idea. With the flood of new members, and this community growing each and evry day, mylot are more than likely preoccupied with running than maintaining and could probably use some assistance, to try and keep the admin-members relations going.


• United States
10 Dec 06
I feel the less they talk the better. Everyday you will find out that something is wrong. Once that happens you will have to change the way you do things on here. I like the quiet. I can post more in peace and still like the site. If I have questions I ask my fellow members.

• Australia
10 Dec 06
But what about back in the days when they used to just pop in with some good news (like people were going to be paid) and give advice on how to earn? The discussion is still on here, I just read it.


• United States
11 Dec 06
It's their thing what can we do about it except do what they ask because they are like our bosses, you know?!!

• United States
10 Dec 06
I pretty much have not noticed this. I would think they were paying out too much cash. This however doen't bother me. I just mylot and go.