American Pie 5 - The Naked Mile - Should they Just let the Franchise Die

December 10, 2006 12:22pm CST
Was a big fan of the movies up until America Wedding which kept me amused, but Band Camp and the American Mile in my opinion are just another example of taking good movie franchises and massacring them by producing more and more irrelevant drivel Your Thoughts will be much appreciated Chris B
5 responses

• United States
10 Dec 06
Hi! I think some movie sequels just go too far and add no value to the original movie. Home Alone is another example. While the first movie was creative, each sequel just got stupider and less plausible. I agree, take a good movie and leave it alone! :-)

• United States
26 Dec 06
yes.. its ridiculus already.. they shouldve stopped at the american wedding.. But once they came out with band camp. and none of the original people came out.. then they shouldve stopped.. It mightve been ok if the original people came out in it.. but it just shows they don't even think it is a good idea..

• United States
25 Dec 06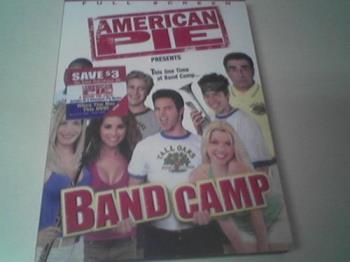 They definitely need to let this American Pie movie die finally. After American Wedding it has just gotten more ridiculous. You can only do so much to make a movie interesting. The last two were not very good though had some humor to it.


• United States
10 Dec 06
i think they should let it die. most of the time sequel too the first is usually not great as the first and so on. all it does it kills it. LIke Friday that was the best damn funny movie. i love watching it but when cube made the next friday and so on it just killed it.