Online Dating Horror Stories!

United States
December 10, 2006 6:01pm CST
I've been dating online for quite some time and have had my share of horror stories. What are some of your online dating horror stories? Where did you go? What did you do? What happened?
3 responses

• United States
11 Dec 06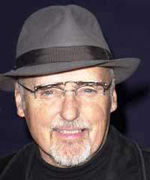 dating online is dangerous. you never know who youre talking to. i was watching america's most wanted and this guy got arrested because he hid out in an elderly couples barn for days finally went in to their house shot them both stole their truck and he met some girl online through a dating site and was staying at her house when they found him and busted him.

• India
11 Dec 06
I have not done any online dating so far from my end. Once I have been invited by one girl for dating but had no chance to meet her due to some urgent office work. But I still want to date with somebody.

• Malaysia
11 Dec 06
I've knowing this guy 5 months ago and we'd never meet each other. For me, he is not the person that i interested the most since he is older than me (46 years old.) He is divorce and got kids already. I'm sorry to say that he is American. Firstly, i thought he is loving guy, responsible and even i know he is already old, i still wanna be his friend. Even, i didn't always chat or talk with him but i always pray for him. One day, he get mad of me. I know that he is actually frust of me. Shortly speaking, for the whole of my life, i'm so regret to know this guy..FOREVER!!