The benefits of eating bok choi: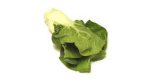 Philippines
December 10, 2006 8:35pm CST
Bok choi is a source of folate and potassium. It also provides calcium for bone health. Carotenoids in bok choi act as antioxidants and can reduce free radical damage in the body.
1 response

• Philippines
29 Apr 07
Bok Choy Bok Choy Also indexed as: Celery Mustard, Chinese Mustard, Onf Choy, Pak Choi, Spoon Cabbage, Taisai Bok choy goes well with the flavors of soy sauce, hot peppers, and toasted sesame oil. Skip to: Varieties Buying and storing Availability Preparation tips Nutritional highlights Health benefits and concerns Bok choy is an Asian member of the cabbage family that has a mild flavor. It consists of long, thick, white stalks, topped by intensely blue-green leaves. Bok choy is a familiar vegetable in Chinese restaurants, where it appears in won ton soup and many stir-fried dishes. Varieties Common name variations for bok choi include pak choi, pak choy, bok choi, spoon cabbage, taisai, celery mustard, and Chinese mustard. Baby bok choy is smaller and more tender than mature bok choy. Shanghai pak choi is similar to bok choy but has pale green stalks with leaves that are just slightly darker than the stalk. The most distinct comparison between bok choy and Chinese cabbage is in appearance. Bok choy has loosely clustered leaves with no compact head, while Chinese cabbage has either a cylindrical or barrel-shaped head. Buying and storing tips Look for bok choy with firm stalks and leaves. Avoid yellowing or wilted leaves. Store in an unsealed plastic bag. Bok choy generally keeps well and will stay fresh for more than a week, but should be used in four to five days for best flavor. Availability Bok choy is available year-round. Because it is a cold-weather vegetable, availability is good during the winter. Preparation, uses, and tips Chop off enough of the base of the bok choy plant before washing so that stalks can be cleaned individually. Rinse stalks and leaves under running water, using a vegetable brush if they are especially dirty at the base of the stalk. Bok choy stalks can be consumed raw with dip, or chopped and used in salads. Bok choy has a high water content and becomes limp very quickly upon cooking. It should be cooked very quickly over high temperature so that the leaves become tender and the stalks stay crisp. In Chinese stir-fried dishes and soups, bok choy is added toward the end of the cooking process. Since the leaves cook much more quickly than the stalks, it's a good idea to add the stalks first and then the leaves about a minute later. Cut the stalks into 1/2-inch (1.25cm) pieces before cooking. To boil Cook stems in salted water for four minutes and leaves for two to three minutes. To steam Allow pieces to steam for about six minutes, or until tender-crisp. To sauté Stir-fry the stalks over high heat for about six minutes and the leaves for about three minutes, until stalks are tender-crisp and leaves are just wilted. Bok choy goes well with the flavors of soy sauce, hot peppers, and toasted sesame oil. Nutritional Highlights Bok choy, 3 oz. (85g) Calories: 14 Protein: 1.0g Carbohydrate: 2.73g Total Fat: 0.18g Fiber: 0.84g Health benefits and concerns Cancer The strong association between increased intake of beta-carotene from food and a reduced risk of lung cancer does not necessarily mean that supplementation with natural beta-carotene supplements would reduce the risk of lung cancer. Dietary beta-carotene may be a marker for diets high in certain fruits and vegetables that contain other anticancer substances that may be responsible for the protective effects. Until more is known, some doctors advise smokers to avoid all forms of beta-carotene supplementation—even natural beta-carotene. Cataracts Some, but not all, studies have reported that eating more foods rich in beta-carotene or vitamin A was associated with a lower risk of cataracts. Synthetic beta-carotene supplementation has not been found to reduce the risk of cataract formation. It remains unclear whether natural beta-carotene from food or supplements would protect the eye or whether beta-carotene in food is merely a marker for other protective factors in fruits and vegetables high in beta-carotene. High homocysteine A controlled trial showed that eating a diet high in fruits and vegetables containing folic acid, beta-carotene, and vitamin C effectively lowered homocysteine levels. Healthy people were assigned to either a diet containing a pound of fruits and vegetables per day, or to a diet containing 3 1/2 ounces (99g) of fruits and vegetables per day. After four weeks, those eating the higher amount of fruits and vegetables had an 11 percent lower homocysteine level compared to those eating the lower amount of fruits and vegetables. Macular degeneration People who eat plenty of fruits and vegetables high in beta-carotene appear to be at lower risk for macular degeneration than people who do not eat these foods. However, another study found no association between age-related macular degeneration and intake of antioxidants, either from the diet, from supplements, or from both combined. More research is needed to reconcile these differences. In the meantime, beta-carotene-rich vegetables continue to be part of a healthful diet. Pregnancy Pregnant women should consume 1,500mg of calcium per day. Food sources of calcium include milk products, dark green leafy vegetables, tofu, sardines (canned with edible bones), salmon (canned with edible bones), peas, and beans. Stroke Diets high in fruit and/or vegetables are associated with a reduced risk of stroke, according to most studies. In a large preliminary study, cruciferous and green leafy vegetables, conferred the highest degree of protection. Because it is not clear which components of fruits and vegetables are most responsible for the protective effect against stroke, people wishing to reduce their risk of stroke should rely primarily on eating more fruits and vegetables themselves rather than taking supplements.