What do you think your purpose in life is?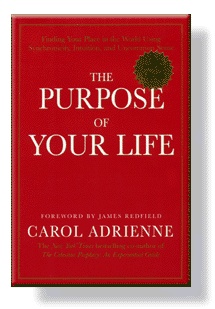 United States
December 10, 2006 9:07pm CST
I have been thinking about it all day and i can't figure out what my purpose here is. they say a lot of people never find it out some find it out early in life and some don't realize until they are very old. i figure though, that it would be best to just let it happen and not try to figure it out. one day it will just hit me.
2 responses

• India
11 Dec 06
What would you say the purpose of the lives of animals or beings,who lack our capacities/capabilities? The main purpose,according to me,is that, Nature wants us to propagate and survive as a species. What is the reason,behind,this,is very difficult to know,or is not yet known. Once Man is able to understand Nature fully,this may be possible.

• United States
11 Dec 06
You have a very good question. You are young, and you hopefully have a long life in front of you. If you do not know what your purpose is today, that's fine. You'll figure out soon enough. For now, just live a day at a time. Do the things that you enjoy. I am an artist. www.mgcreativearts.com I have always loved art, but I too, didn't know my purpose. Until resently, did I realize and come to learn what my purpose was, and why God blessed me with a talent. And, I am old enough to be your grandmother. Just enjoy life day by day.