what do you like about hitler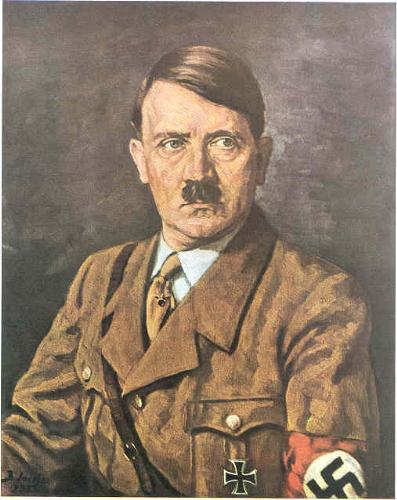 India
December 11, 2006 6:52am CST
what do you like about hitler explain in brief
6 responses

• Belgium
17 Dec 06
I don't like hitler he was a bad painter a bad leader and a bad lover.

• Bolivia
16 Dec 06
He was a genius, no question, but thats what drove him mad. he had an idea of the "most evolved race" according to Darwinism. And he and his people created alot of weaponry used today.


• United States
11 Dec 06
There was nothing I could say I liked about Hitler.He did not have much good sense.(he was a crazy mad man).I world take over never ever works because the big boys or alot of small boys(boys means countries) will never allow this for long and as we see he was defeated.