best place u have ever seen??

India
September 19, 2006 10:16pm CST
tell us abt ur expeience ??
5 responses

•
24 Dec 06
Best place in England so far Cambridge. Punting along the river Cam was indeed a memorable experience. But if you do visit Cambridge do go there in summer bcoz winter tends to give it a bit of a lonely deserted look while punting is not possible since it gets bitterly cold. Best place in India Kashmir or you could also try out Shimla ---paradise on earth.


• United States
16 Dec 06
great pyramids at giza. I have never been there though.

• India
20 Sep 06
Atlantic city (USA), Dubai (UAE), Singapore, Sydney and Auckland. Atlantic city is for gambling like Los Vegas, Dubai is for shopping, Singapore is a small but beautiful nation, one of Asia's financial giants, Auckland is a beautiful city with very friendly people. The newspapers carry messages from households asking people to stay free at their place as tourist.

• India
24 Dec 06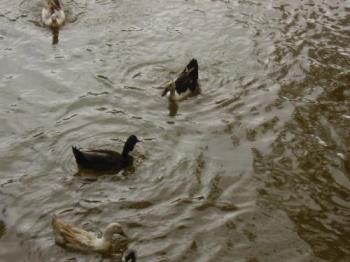 Depending upon perspective, even ones mood, a place may seem beautiful at one time and not so good the next. This planet is full of pretty sights. For xample, just the picture of a fiherman fishing in a distance in a lake may seem fantastic to one. The mountainous area around Manali, India has some of the best sites in the world though.