Which is your favourite advertisement?

India
December 11, 2006 1:38pm CST
Now-a-dayz, advertisements are very impressive that i keep on watchin it more.. which is ur favourite advertisement.. Say y u like it..If u have like many adverstisements u can very well share it here..
5 responses





• United States
11 Dec 06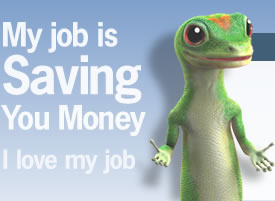 I love the Geico Auto Insurance Company commercials that feature the Caveman. Has anyone seen these? They're getting better and better. the little Geico guy (below) is pretty cute, also.

• United States
9 Jan 07
I like the series of identity theft comercials sponsored by Citibank. They are pretty funny but approach a serious subject.