What Demands Your Interest~?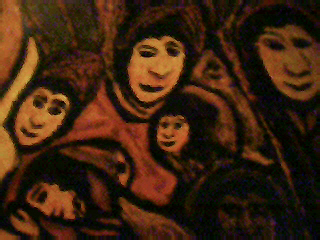 United States
December 11, 2006 3:13pm CST
What is your most favorite Hobby? What do you enjoy, more than anything else, doing in your past time? Are you interested in hunting, skiing, reading, art, sports, meditation, crafts, Or~? Aside from your job and things that 'need' to be done in your life, what do you do that is of most interest and enjoyment to you?
2 responses


• United States
13 Dec 06
I used to love playing soccer in my highschool years..I found it an interesting and different game, playing with a ball, than most others for the fact that you can use anything BUT your hands~ I also love to read, fiction and non-fiction, and i also have an 'adoration' for thillers/suspence/horror...There are so many who are good..t will recommend one in particular that i read not too long ago, titles "Sleeper Cell" by Jeffrey Anderson. M.D...It explores the chillingly possible, unfortunately even probable -in the furture, possibilty of bioterrorism using nanotechnology~


• Singapore
12 Dec 06
it kinda varies..one moment i may be very interested in reading, and i will read a lot of books/magazines...then my interest will be diverted to cross stitch and i will stitch non stop LOL nowadays, my interest is in playing PS2 games and myloting