Is there a difference between cheap and expensive coffee machines?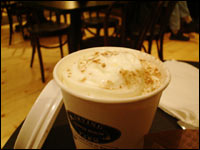 Australia
December 11, 2006 11:58pm CST
I was thinking of buying an espresson coffee machine for my hubby. I don't want to spend hundreds of dollars, but I do want one that will make perfect cappuccinos with lots of froth. Is there a difference between the models that are under a hundred dollars and the ones that are much more expensive (some are over a thousand dollars!)
6 responses

• Australia
13 Dec 06

Bunny2, a friend of ours got one of these last year for christmas and she is really happy with it. From memory it can be used as both an expresso and to make cuppaccinos, so I will try to find out the brand for you anyway. I think that in general the really expensive ones are excellent and will make the quality that we can buy at the local cafe. :)

• Saint Vincent And The Grenadines
6 Feb 07
I hate coffee but my parents love it so i will tell you what they do: they used to have expensive machines, until they found out that once they have a minimal problem it's too expensive to repair them and you have to buy a new one and spend a lot again. Now they buy the cheapest one they can find, and if it lasts 1 year only, they throw it away and buy another....15 dollars is not that much for a machine lol. They are way happier this way .


• Saint Vincent And The Grenadines
10 Feb 07
I'd do that with DVD players as long as they also play DivX, otherwise i don't find them that useful, but yes, it's a good idea to do it with DVDs too actually, thanks!


• Australia
22 Dec 06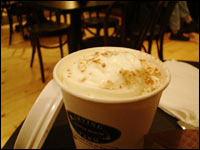 I don't add sugar to coffee - just milk. I always found it weird how in lots of old American films people complain that someone can't make a decent cup of coffee. What can you do wrong? Put in the water, then the coffee and wait for it to perk. And if it's instant - well how easy is that?? But there are different blends of coffee that are darker roast so stronger or lighter roast and more mellow. There are different beans, Arabica being the best- so I'm told. And grown in different parts of the world - Africa or South America. Interesting, isn't it?

• Italy
12 Dec 06
My experience that it blots some to them of the express coffee for house are not never like those of the bars, I in order to make an optimal foam for mine cappuccino use a manual tool is called mounts latte, but he is manual not elettric or to batteries... instead for the express coffee you can also buy a machine not too much expensive, depends more on like ago a coffee more than other... I do not know the last ones well I blot some of the expressed coffee, I I do not use it that one that I have...