As a father of a gay son, how you handle his gayness?

Philippines
December 12, 2006 7:42am CST
Can you accept the fact that your son is a gay?
2 responses


• United States
13 Dec 06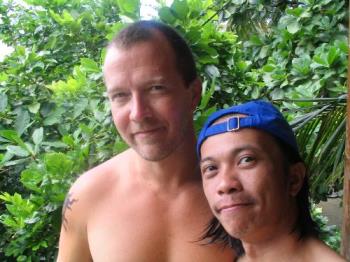 Your son is gay whether you accept it or not. The best thing you can provide your son is leadership into adulthood. Teach him (by example) how to manage money, how to buy and take care of a car, how to finance, how to complete tax forms. If you want a positive relationship, get to know him and help him to get to know you. Don't pretend the "generation gap" doesn't exist. It does. Don't try to be his age. Don't expect him to be your age. Find mutual interests and enjoy them together. Don't forget to be yourself. Love your own mate and your own life.