Animals in the Circus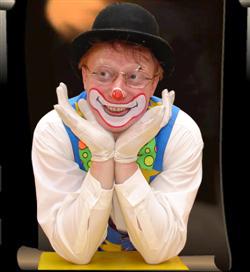 United States
December 12, 2006 2:24pm CST
We recently took our daughters to the circus, and at the time I didn't give it much thought. I thought they would be really excited, but it turned out they didn't care for it much, especially the animal acts, which is what I thought they would enjoy the most. When I had a chance to sit down and think about why they didn't like the animal shows, it occured to me that they were viewing these animals performing acts that were not natural for them to do in a normal circumstance or in their natural environment, and perhaps made it a bit confusing for them. It made me realize that the animals are not willing participants in the circus like their human counterparts. I also found these articles online: http://www.circuses.com/introduction.asp http://www.hsus.org/press_and_publications/press_releases/ringling_bros_phoenix.html There are Circus's that do not include animals, that would be just as much fun, Cirque du Soleil for example. Do you take your children to the circus, and what are your opionions on this?
3 responses

• Romania
12 Dec 06
Poor animals they are forced to in a circus everything that it is not natural for them everything it is learned by the people with who know what kind of strugles for them.

• Australia
12 Dec 06
i like to go to the circus but i hate to see the animals there. They r poorly treated but now i think the number of animals we find in a circus show has reduced when compared to the earlier years. It's becoz using animals in a circus has been banned to a certain extent. So in the present day circus we see less of animals.