Grandmother in denial...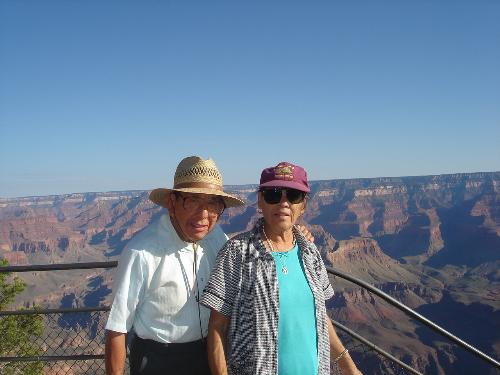 United States
December 12, 2006 3:22pm CST
How have you and your family dealt with a grandmother in denial that she needs more medical care now that she's growing old and needs more rest. She wants to be as active as she was a year ago, but lots have changed. She now can't walk as much as she use to and has recently begun getting dizzy and lacks sleep. She also doesn't eat very well. Do you think we should go with her to one of her doctor appointments and tell her? please help. How have you deal with it?
1 response

• United States
14 Dec 06
WEll my family dealt with something similar when I was in high school. My grandmother lived with us for a while and still ended up having to be hopsitalized. It was a good thing because she was bug nuts. But if she isn't living in your home, and she is still able to take care of herself, not the way you think would be ideal but so that she is not a danger to herself, then you should do nothing. Let her have her life on her terms as long as is possible. If she is a danger to herself and she does not live with you then do not make her leave her home. Have a visiting nurse service go by to check on her. There used be be services like that provided for all sorts of reasons, through the social services or elder care departments in cities. So check around and have someone with a dispassionate eye observe her over several weeks. Again, do not have anyone stay with her, let her have her territory. If she is already living with you then you need to ask yourself if you are actually concerned for her or is the arrangement in appropriate. If the arrangement isn't working for you, with her in the house with the rest of the family, then assisted living might be your best bet. Good Luck