why type of music do u like?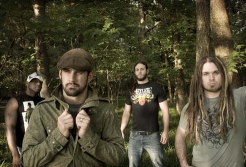 India
December 12, 2006 6:19pm CST
have u heard of the rock band named "PILLAR"?...its an amazing band...there r lot of songs nowadays that u can hear to...rock,pop,jazz,... there is no end to the amount of songs that come up everynow and then...which type of songs do u like hearing to and why?
4 responses

• Philippines
13 Dec 06
i like listening to alternative rock, emo rock, and rnb ;D

• United States
13 Dec 06
I love basically all types of music. My favorites are mainly classical and all kinds of rock/metal, but I listen to music ranging in all categories. Rap, I've never really been too keen on as a lot of it just sounds the same to me. Some is good. But anything else, I listen to on a regular basis. Anything that can move me in one way or another, I'll like.

• India
13 Dec 06

Country- it's fun- somtimes upbeat and funny, sometimes sad, other times it can be down right stupid Soft rock/ Classic Rock/ Easy listening--- the classics they are soothing and fun old classic love songs- they are sweet and i love them

• India
14 Dec 06
i listen to all sorts of songs i prefer soft rock rather than too heavy