Deadly Shooting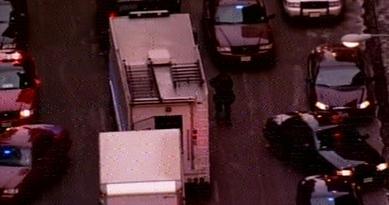 United States
December 12, 2006 10:23pm CST
Here in Chicago there was a man that tried for years to get an idea patented. He was a truck driver and was seeking lawyers help to get his idea of getting port-a-potties put in trucks, so that truck drivers didn't have to exit the truck. He believed that one of the lawyers were trying to still his idea so he went crazy and went to a lawfirm where he been in contact with a lawyer and shot and kille 3 lawyers and then shot and killed himself. I think he could've handled this better. I would like to know your opinion.
1 response

• United States
13 Dec 06
Wow, that is shocking and scary. You just never know what is going to send someone over the edge, do you? I am guessing that the truck driver had other issues besides just this, because it sounds like he might have been unstable, but all I am basing this on is what you posted here.

• United States
16 Dec 06
According to the family they said that he just snapped. So I guess it's like you said he just went crazy. Thanks for responding.