wd u like a factory made baby???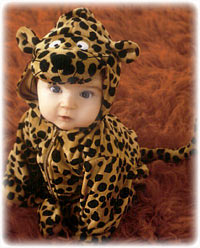 India
December 12, 2006 10:43pm CST
would u like an era in future where u'd tell to doctor(scientist),"i need a baby with all the patience of Gandhi,with all the vigour of Hitler,with all the charm of Mr.Hansome,with all the wits of Barnard Shaw,please make me one,i'll come next month to buy him,and by the way,how much wd it cost??"well well...i just meant,wd u like u'r offsprings to be factory made,made out of a technology which is able to produce perfect human beings,with no chance of disease,with perfect health,with high intelligence,but with lesser emotions, say none,which (emotions) i think is the major barrier to the development or say evolution of a humanbeing into a machine,or in other words,say,the difference between humans and machines.this child of u'rs won't laugh when u tell him a simple joke,but he might very well nod at hearing the theory of relativity...,wd u prefer him to the ordinary human child of today,with all its human defects and strengths?????
3 responses