Do you believe Michael Jackson has some problem with children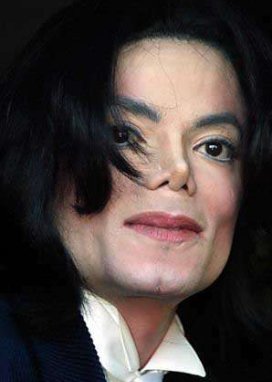 India
December 13, 2006 4:47am CST
Being a moderate fan of Michael Jackson I find it very hard to believe all that crap. He has been donating millions of dollars and doing so many social works for children. What do you think is it for real. I mean are their any hard facts to believe it.
3 responses

• Australia
13 Dec 06
I dont believe it. Anyways he was proven innocent in a court of law therefore i believe he is innocent. People are very cruel and because he is different there will always be people who will say he did it. However I do believe he has made mistakes he is definetely weird and naive.

• India
13 Dec 06
Well thats great. Even i feel the same. I believe some people have got problems with the amount of money and property he posses and thats why they are trying to create troubles in his life.

• United States
14 Dec 06
Absoultely he does and now he has custody of his other children he had with Debra Rowe to only molest and destroy their lives, this guy needs to be STOPPED why is it we can't do it? Is he bigger than us with his money and power? I hope not!

• India
15 Dec 06
I am not very sure. Its just that he was so good and i have an image of him that he is a good guy.I just cant digest all such facts. Anyways thanks

• Italy
13 Dec 06
I think that he has some problems but I don't think with children..