What time do you usually get on MyLot?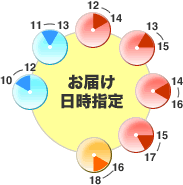 United States
December 13, 2006 10:01am CST
Are you a morning person or a night owl, or something else? I usually get on in the mornings and then later in the afternoon, usually I'm on until about 11 a.m. then I do some actual work (since that's where I'm accessing MyLot from, or from home b/4 work) and then I get back on around 4 p.m. or 5 p.m. to check if there were any responses from my discussions in the a.m. What time do you like to get on MyLot?
3 responses

• India
14 Dec 06
Whenever I get time I work on MyLot

• United States
14 Dec 06
That's probably the best way to go - a little bit here, a little bit there. :)

• India
13 Dec 06
whenever i get time i come and sit

• United States
13 Dec 06
Cool - I was just wondering if there was a trend, for example if there were a lot more people on MyLot from midnight to 2 a.m. or something like that.

• United States
13 Dec 06
It really depends. Like right now, it's 8:00 in the morning and I'm able to get some posting done! A lot of it depends on my son. If he takes a long nap, I'm able to get a little posting done before doing some house work. But I guess I get most of my posting done at night after he has gone to bed!

• United States
13 Dec 06
Well, for your sake, I hope he takes a nap! :) I usually post a lot on the weekend, but it doesn't seem like I make as much on those days for some reason?? Wierd.