Question: Have a Camera?

United States
December 13, 2006 11:05am CST
What kind of camera do you have and do you like to take pictures? What is your favorite subject to take pictures of? I like wildlife and nature scenes.
2 responses

• Sweden
13 Dec 06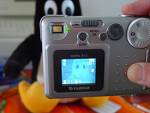 i love taking pictures... pictures of my boyfriend and i together, pictures with my friends and families, pictures of nature, pictures of pets.. especially dogs... actually, basically everything which i want to get hold of a memory. i have a digital camera that my boyfriend gave me. it's not the recent model but i love it. it takes good pictures. i also have a good camera on my mobile phone.

• United States
13 Dec 06
Thanks for sharing. I also like taking picture of just about anything. I have, I would say, more than 2,000 pictures of family, pets, wildlife, nature, etc. For the wildlife shots I like to use my Binocular digital camera in order to get Really close and clear shots of the animals without spooking them. My 35mm I use mostly for family and nature shots. Thanks

• Sweden
13 Dec 06
you have a very expensive kind of camera. and that's good for you. you deserve it! i don't know how many pictures i have. i am not a good photographer... i admit to that. i have loads of photo albums. i also have photos yahoo photos. it's where i share the pictures i've taken with family and friends who are far from me.

• Philippines
13 Dec 06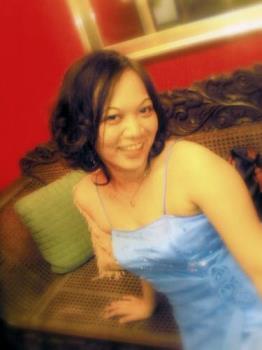 Im a frustrated photographer..my fave subject is people and nature...i also like the candid types of pics.i like capturing amoments that are unexpected. I have a sony digital camera, but i also like the long lenses.