Do you think it's difficult to learn English well?

China
10 responses

• China
15 Dec 06
Yes,when i come to mylot,i find my English is poor.It needs plenty of hours to study.

• Malaysia
14 Dec 06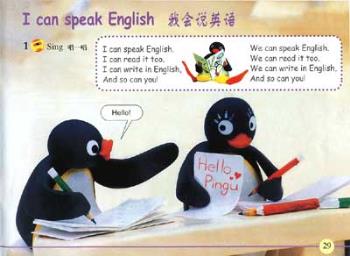 I dont think learning English is difficult. I am a total Chinese educated since my primary school and I speak mandarin at home. But, with all the hard works and determination and practice, I finally able to speak and write quite well English and I am constantly learning English even now. If you want to learn English, you have to be hard working at looking into the dictionary,read English article/news (start from short article/news),read out an English article/short news (this is to practise your pronounciation)another way of practising English pronounciation is to sing in English . Besides, be brave to speak up in English ( I have faced many embarassing moments when I start to speak English.But, this is nothing to me ). In a nutshell, to learn English, you have to: 1) be hard working to increase your vacabulary by looking into the dictionary 2) be determined 3) dont give up so easily 4) dont be shy to speak up in English 5) read,watch lots of English show without subtitle in your own language and try to figure out the conversation as much as you can 6) practise, practise and practise!

• China
14 Dec 06
thank you very much,my good friend,i really admire you!


• China
22 Dec 06
just use it for communication. english is just a tool, not difficult at all. i even dont have band4 certificate, but no problem for me in using english.

• United States
22 Dec 06
not really.. but i'm still having hard time composing sentences.. :)


• Romania
21 Dec 06
I don't think that is hard to speak english but i am sure that i have some inadvertences in it's using. Good luck


• China
14 Dec 06
I think the point is the way you learn English. choosing good way and practice more is the key to learn well.

• United States
14 Dec 06
I think it depends where you are from. English has a lot of Latin and French derived words in it, but the structure is Germanic. Therefore Germans should find it easiest to learn English. The other problem with English is that the vocabulary is so large, almosxt three times as many words as other languages. Therefore non-native speakers are always caught out by something they've not heard before. But with all languages, it's just a case of practising.