what do you think about aborting i know youv seen this discussion before .......

United States
December 13, 2006 8:01pm CST
but i would like to ask yall i was watching the news and this 13 year old got raped by her steph dad and she was pregnant do you think is okay to get an aborting with an situation like that . if you think aborting is okay with an good situation please give me an example if you dont agree tell me why ??
2 responses

• United States
14 Dec 06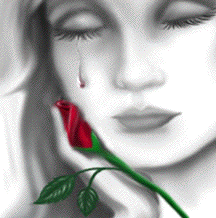 If I was that little girl, I would not have the baby. Many people see it as killing, and it is, but why would someone have a baby, that was concieved through rape, incest, or some other horrifing way. I don't think people should use abortion as a way of birth control (having multiple's) but we should be able to choose what we do with our body. I know I will get a lot of hate replies, but that is my opinion and everyone is entitled to one.

• United States
14 Dec 06
Yea i totally agree with you thanx for the response :)

• United States
14 Dec 06
Although I know it would be really hard, I dont believe that abortion is right in any situation. The baby doesnt deserve to die just because it was conceived under rape. There is always adoption.

• United States
14 Dec 06
Thats what i was thinking but in the same time is hard to give away the baby and they not knowing their parents

• United States
14 Oct 07
Really hard seems like a gross understatement considering the situation. The child (actual child) in question is 13 years old. The kid probably only started having a period in the last year or so. She's probably still very much child size. A pregnancy carried to term at her age could very likely lead to serious & life threatening risks for her, not to mention damage to her reproductive organs that would make it impossible for her to ever have another child. But she should just be a big girl, get over it & carry the product of a rapist so some poor infertile couple can have a bouncing baby???