Should Pakistan be blamed for every terrorist attack in India?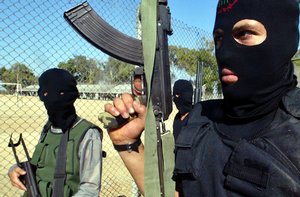 India
December 13, 2006 8:08pm CST
I'm not sure but almost all terrorist attacks in India are sponsored by Pak.Even in NEFA region organizations seem to acquire arms and ammunitions from allied Pak-China.Is there any solution?
5 responses

• India
20 Dec 06
pakistan is really an idiotic country spreading terrorism in india..... pak is responsible for all terrorist attacks on india....i am confused what will be their motives....

• India
20 Dec 06
Their only is to destroy India thier fidyeen attacks. But they don't know they land they live is given by India in alms.

• India
20 Dec 06
hey buddy lets not talk bad of Pak.After all we are neighbours. We've to show them dat love is still in Indian heart.


• India
27 Dec 06
I don't think for EVERY terrorist act pakistan should be blamed. even indian organisations carry out terrorist activities.

• India
20 Dec 06

Terrorrist attacks originate not just from Pakistan, but have a branch there in. So no legalised or true evidence is there that pakistan is the only place to blame on. So all we can do is sit at home and wait for the news

• India
19 Dec 06
We are not blaming it is a fact proved beyond doubt that only pakistan is perptuating terrorism in india.