which way would you choose?

Canada
December 13, 2006 10:00pm CST
are you gonna stay with the one who loves you? or you'll rather go with the one you love but doesnt even know you exist??
7 responses


• Canada
20 Dec 06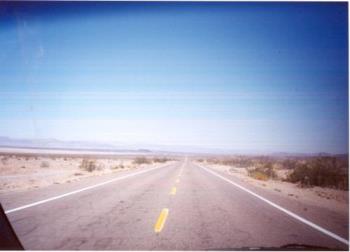 which road is that?? road to GSIS? hehe


• Canada
14 Dec 06
love is not supposed to be a one way relationship... i think its hard for a relationship to grow if its a one sided love affair

• Canada
14 Dec 06
good point... but isnt it that love is to gamble? and once you love you should consider yourself to be hurted? for you will never know that you have loved unless you felt pain.. and what if this decision will be your future? youll suffer your lifetime living with someone that you dont love. thinking that "you will learn to love that person someday". but WHAT IF that time won't come?

• Philippines
14 Dec 06
I really gonna stay to the one who loves me..its useless to spend your time and emotions to the man that doesnt love you..maybe later on I will learn to love him, the way he loves me.

• Canada
14 Dec 06
i started this discussion to seek for advise actually. i am in this situation where im very confused where to go. imafraid of the consequences after

• Philippines
23 Dec 06
don't be confused..god knows everything..that's why you have this kind of situations because he really knows whats best for you. thanks a lot.


• Indonesia
14 Dec 06
for me, i will choose to stay with the person that i love and loving me more. that's i m gonna taken

• Canada
14 Dec 06
thanx for d response.. im happy that you have a firm decision.. more power to you sis

• India
14 Dec 06
I would stay with the one who loves me.

• Canada
14 Dec 06
even if you dont have any feelings for this person? =P

• United States
14 Dec 06
If he does not know I exist, then how will we be together? I would rather be by myself, then with someone I don't love.

• Canada
14 Dec 06
nice answer.. but what if this person that you dont love provides you everything and you feel so secure financially yet feelings are absent