harry potter

India
December 14, 2006 12:03am CST
m a big harry potter fan myself d best thing bout d movie dat i lik is the imaginatn n their frenship wat do u lik bout the movie
4 responses

• India
24 Dec 06
yes!! i am a harry potter fan too. It's really great to meet you. You must have read all the 6 books isn't it? now if you really liked them then please try my version for the 7th book of harry potter ... just post ur opinion if it's fine or do i need to make some changes.. your opinion would mean a lot to me.. so waiting for your reply...

• Pakistan
16 Dec 06
hP story...Wohle of it..!! best and the best and da best!
@
!!

• Brazil
15 Dec 06
i like all the movies and books of harry potter ;]

• Philippines
14 Dec 06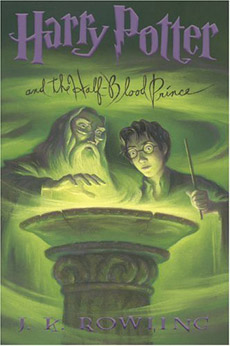 i like the whole story itself. currently, i'm reading harry potter and the half-blood prince. so far, i'm enjoying the flow of the story. one thing that really makes me into it is ron and hermione, they look really cute and funny in the big screen! love emma watson, nice acting! have you seen the latest trailer of the harry potter and the order of the phoenix? can't wait for the next movie to watch!