Brasilian soccer team has the best players in the world who dont play as a team

India
December 14, 2006 4:23am CST
Of late iam of the opinion that teams which have the greatest of the players dont measure up as a team. is this due to the styles and strategies that each player uses which they donot want to compromise for the team or they are so intrested in thier own records that they dont gell well as a team.
2 responses

• India
28 Oct 07
Exactly right... I am not a fan of brazil but my many favorite players are in the brazil team..I like ronaldinho,kaka,R.carlos...The playing style of brazil is their remarkable thing..They differ fron others...The original rythm of football is situated in brazil...The real samba... thank you...

• United States
16 Dec 06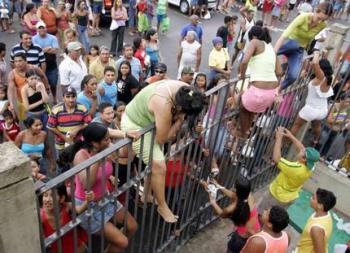 I think a little bit of both are responsible for this. Self preservation, self glorification and at the same time ego is also there. Ronaldinho's great year for Barcelona but abject surrender in the soccer world cup for brazil is a perfect example that justifies your argument. Nice post.