Best gift your child has made for you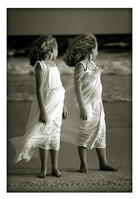 United States
December 14, 2006 9:08am CST
When my daughter was in kindergarten, I came home from work, and she ran out to the car to meet me. It was the Friday before Mother's day. She had something behind her back, and wanted me to close my eye's so she could surprise me. She handed me a gift and asked me to open it. It was keepsake hand-print, I still have it 12 years later.
4 responses

• United States
14 Dec 06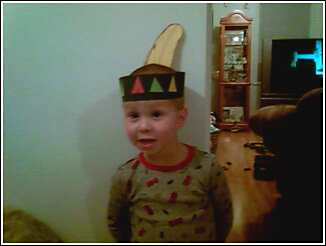 awww thats sweet:) My son is 3 and is in preschool. They are making a Christmas gift for their parents this week. It will be the first thing hes made for me (that I don't know what it is lol) I'm so excited lol I've been looking forward to geting all these little things he makes:)

• United States
14 Dec 06
I love when the kid's make stuff. Thanks to all teacher's.

• United States
15 Dec 06
That must have smelled great. I did a lemon in first grade and I'll tell you something, putting all those clove's in the lemon HURT!!! lol, my parent's did not save thing's from our childhood.

• United States
15 Dec 06
I have some of those! It comes with a little poem about how they make a mess, hold you hand for guidance, and they are precious! The first I...heck, everytime I received one, I cried reading and looking at their little hand print! And I have kept every single one of them...all seven!

• United States
15 Dec 06
That's great!!! Keep the tissue at hand during Mother's day. Thanks for your response.

• United States
15 Dec 06
Although my son is 21, I still have all the Christmas things he made for me. I had the other things but they got ruined when they were in storage. But the best thing he gave me was a card and in it said that he didn't need any presents because he had me. I think he was about five when he wrote it. I thought it was the sweetest thing. Every year I remind him of that too.lol.

• United States
15 Dec 06
Oh I would have laminated that card, and every year I would show it to him lol. That was a sweet card.

• Canada
15 Dec 06
That reminds me, my son once made me a paint hand print and there was some kind of poem that went with it about how this would remind me of how his finger and handprints were dirty and all over the walls at that time, but in years to come when they were washed off I would still be able to remember how little he once was. Does anyone remember this poem?

• United States
15 Dec 06
I have read it, and have it here somewhere. Actually it was made for my husband, and I don't know where he has it. I loved the poem.