Any SNAKE lovers???????????


India
5 responses

• Canada
14 Dec 06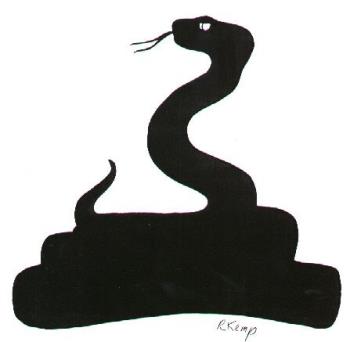 I HATE Snakes. I do not like reptiles at all. they are so slimy and slippery. yuck! I am terrified of snakes. If someone put one on me when I wasn't expecting it, I would scream very loudly. I might even have a heart attack! I do not like snakes at all, doesn't even matter what colour they are. But the biiger they are, the more scared I am!

• India
19 Dec 06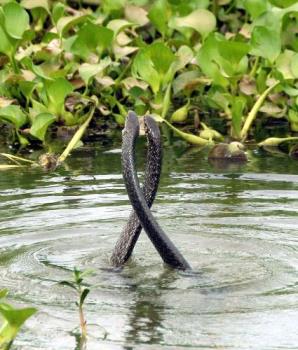 Here i am ...i love all the SNAKES(reptiles )of the world...without them our pasture would have been barren,they protect our harvest from rodents and we are ia a way grateful to them.I'm a photojournalist,i've captured some intimate moments of COBRA mating here in my state assam,India...a pix for you dear

• India
14 Dec 06
Yes I am! I live in India and I work on a Farm where we generally come accross with many snakes, As it is well known fact that in India we have only 4 vrieties of poisinous snakes namely Cobra, Krait, Pit Viper and Russel Viper, We all most have all the varieties on our Farm. I have seen Cobra, Viper, Krait, Rat Snake, Phython, Grass snakes, Boas and many more in nature and in Snake parks at Pune and Madras I had an Opportunity see several types of snakes including Indian King Kobra.Right from the beginning I used to find Snake as an interesting crature and I used to handle the snakes with snake charmer as a kid when other friends of mine would run away at the sight. Now having the opportunity to study them, I purchased 2 very good books on Indian snakes and how to identify in field conditions. I discourage the labourours from killing a snake. Till a few months ago I had the keratenous out side membrane of a rat snake measuring more than six feet. But in the transporttion and packing I got it damaged. I like snakes and find them very interesting !