who is ur dream celebrity and y.....?

India
September 21, 2006 3:06am CST
If ever u get a chance, which celebrity would you really like to meet in real life...? can u also share those SPECIAL reasons favourable for that SPECIAL person of yours....?
2 responses

• United States
30 Sep 06
well right off the top of my head I'd have to say Steven Tyler, the lead singer of Aerosmith. I think he's super yummy & He's the lead singer of my favorite rock band. Also I'd love to meet Stevie Nicks because she's a goddess & I love her music. Also Paula Dean from Food Network, well actually I'll be meeting Paula very soon since I am related to her, she's my Uncles cousin & I'm going to be going to dinner with that side of the family within a couple of months. I can't wait. At least when I finally am able to attend culinary school I'll have foot in the door since I'm related to one of the Food Network stars.

• India
7 Oct 06
so u r lucky to meet one of ur favourites.... fine...

• India
27 Nov 06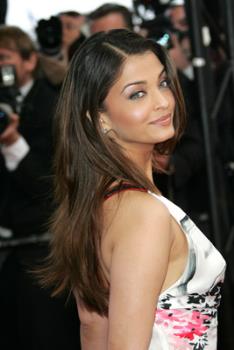 Aishwarya Rai is an Indian actress and former fashion model, currently one of the highest-paid actresses in India.She was Miss World in 1994.She is the most beautiful and sexiest in all the world.nobody can compete her.thats why she is my favourite